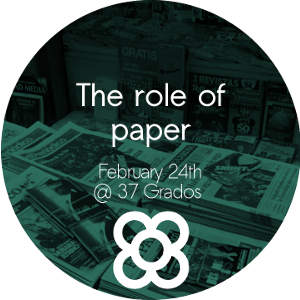 After the long Christmas break we return to the meetings of BCNMediaLab. After having talked about social networking and entrepeurship jornalism, we look at the future of the print. We wonder: how will look like newspapers and magazines in the future? What will your their role in the new information ecosystem dominated by over-information, real time and ubiquity?
Will be February 24, at  37 grados.
We invited people from the magazine Barcelonés and Madriz, the consultant and journalist Toni Piqué and José Sanclemente, who will help us to try to imagine the future of media and its new role in the digital context.
Register now here.