febrero 21, 2011
No comments yet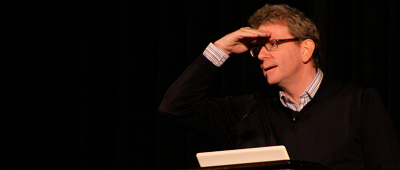 Mark Porter is the former Creative Director of The Guardian, and responsible of the 2005 redesign, one of the more important redesign projects in newspapers of the last decade. Mark works now as an independent editorial design consultant in London.
The physical qualities of the printed object will ensure that print continues to be valued in the future. Reading a printed magazine or newspaper is a tactile, immersive experience of a different order to anything the digital world can offer. But the speed, convenience and interactivity of digital mean that print can not compete as a mass communication medium.

I expect print to become a niche, with enhanced production values, concentrating on long-form journalism and high-end imagery. For newspapers, this means publishing less frequently, with higher quality, and charging more. There will always be an audience that takes pleasure in print, but it will be an increasingly small one. Printed newspapers and magazines will have to become luxury products in order to survive.
In february 24th, the BCNMedialab will host a meeting around the future of print media. Join here.