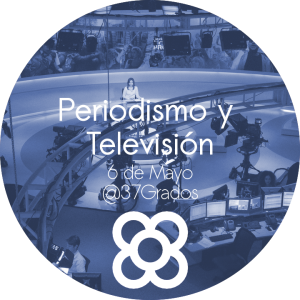 Fecha: May 6th
Hora: 19.30
Lugar: 37 Grados (Av. Roma / Comte Borrell)
43% of spanish people read newspapers. 91% watch television. The last Culture and Communication Barometer clearly shows who's the king of media in Spain, although information and news isn't probably the most interesting or important part. In the next BCNMedialab session we want to find out if the role of information in TV is diminishing, if technology can help us show what's happening and if the new formats of tv journalism are really journalism or just spectacle. In short, we wonder if a better journalism is possible in the TV of the XXI century, and how to make it happen.
Still in shock after the closure of CNN+ we want to know if journalism is a profitable business in Television, considering is more expensive than in any other format. The crisis of the audiovisual market may not be as hard as in the printed media, but lay-offs of journalists are quite common in a market dominated by producing companies and networks.
News programs in public TV stations are still the most viewed, but privately owned networks are slowly gaining audience. Even so, journalism is being displaced from the news programs to other programming slots, where news and entertainment go hand in hand in debates, interviews, live connections and reports. The tone can be different depending on the topic, but rigor and quality should remain, isn't it?
We're going to talk about all this with three great personalities of production, journalism and TV criticism. We believe their extensive experience will help us understand the changes in this market.
Ferran Monegal does TV criticism in is daily article in El Periódico and his weekly TV show in BTV, Telemonegal, which he produces and presents since 2003. His acid writing and his interviews to media personalities have become a referent and an indicator of the state of the TV in our country.
Rosa Maria Calaf is a journalist with 36 years of experience in the spanish public TV station, Televisión Española. She worked as a correspondent in New York, Rome, Moscow, Buenos Aires and Hong Kong. In 2006 she was forced to take an early retirement, and has been sharing his knowledge and experience in workshops, congresses and other educational initiatives since.
Marià de Delàs has managed newsrooms in Canal Sur, Antena 3, Canal + (International Bureau) and CNN+ in Catalonia. Since 2000, he works in Mediapro. In this company he has helped produce shows like En Directe for TV3 or España Directo for TVE.