September 27, 2010
In
No comments yet
The objective of BCNMediaLab is to be a gathering of journalists and communication professionals with an interest to debate around the issues shaping the future of journalism and the impact of the Internet and new technologies, so we can create and maintain an open pool of ideas. We want to collectively reflect on the digital present and future, and help establish the basis for a more innovative market that could evolve and adapt to the new media context.
BCNMediaLab Events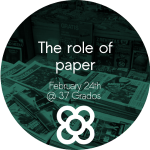 The role of paper
February 24th 2011, 19:30, @ 37 Grados.
When organizing the third BCNMediaLab event we started asking ourselves: how will be the newspapers and magazines of the future? What will be their role in a news ecosystem dominated by real time, ubiquity and overload of information? Will they remain influential? Will they even be daily? Sign up here.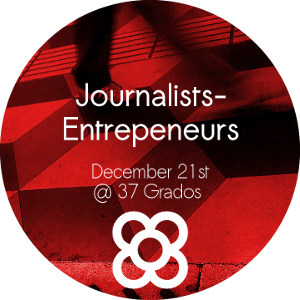 Journalists-Entrepeneurs
December 21st 2010, 19:30, @ 37 Grados.
In the next BCNMediaLab we want to discuss an option that is increasingly popular among journalists, as a solution to the lack of job openings and poor working conditions: to become entrepeneurs. Four journalists will tell us their success stories and share their experiences with us. See the video.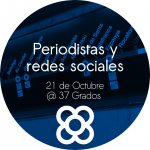 Journalists and social networking
October 21st 2010, 19:30, @ 37 Grados.
In the first BCNMediaLab edition we wanted to analyze the cultural clash that happens with the presence of journalists in social networks interacting directly, without intermediation, with the rest of participants in the media process (sources, journalists, readers…). In this cultural clash, both journalists and companies have something to lose, and something to win. See the video.